This Sunday see's the first domestic silverware of the Premiership season come available, with Arsenal facing Birmingham City for the Carling Cup. Wembley will host the first of many football finals this season, with the English League Cup the first trophy up for grabs.
This game is an important incentive for both teams, as it is a benchmark for the rest of the season, with Arsenal still fighting in all four competitions, and Birmingham aiming to boost a team who have been hovering just above the relegation zone.
Arsenal will be looking for their first trophy since winning the FA Cup final in 2005, while Birmingham's last trophy was the League Cup; which they won in 1963, and they were runners-up in 2001.
Some football fans question the importance of the League Cup trophy, but looking at recent winners of the tournament, they are all clubs who have been competing for that illustrious Premier League top four spot. It's evident that with the European place also on offer with a victory, and the importance of it being a the first trophy on offer, it is definitely a big incentive.
Previous Winners
2005 – Chelsea beat Liverpool 2-1
2006 – Manchester United beat Wigan 4-0
2007 – Chelsea beat Arsenal 2-1
2008 – Tottenham beat Chelsea 2-1
2009 – Manchester United beat Tottenham 0-0 (4-1 pens)
2010 – Manchester United beat Aston Villa 2-1
With that list of former winners, try telling Alex McLeish or Arsene Wenger the Carling Cup isn't an important trophy.
Route to the final
Arsenal
- 3rd round – Beat Tottenham 4-1
- 4th round – Beat Newcastle 4-0
- 5th round – Beat Wigan 2-0
- Semi-finals – Beat Ipswich Town 3-1 over two legs
Birmingham City
- 3rd round – Beat MK Dons 3-1
- 4th round – Beat Brentford 4-3 on penalties after 1-1 draw
- 5th round – Beat Aston Villa 2-1
- Semi-finals – Beat West Ham 4-3 over two legs
Injury news
Arsenal: Cesc Fabregas (hamstring), Walcott (ankle), Fabianski (shoulder), Vermaelen (Achilles) all
out
.
Birmingham: Hleb (knee), Jerome (ankle), Jiranek (thigh) all doubtful, Bentley, Davies, Doyle (all cup tied), McFadden (knee), Valles (foot) are
out
.
Key Players
Robin van Persie
In 20 appearances this season, the 27 year old has 13 goals and 3 assists. Since the turn of the year, Van Persie has been in great form,
spearheading Arsenal's attack
. With Cesc Fabregas missing the final through injury, he will captain the side, aim to lead by example and be the difference on the day.
Jack Wilshere
The 19 year old has come to the forefront as one of the best midfielders in the Premiership this season, despite such a young age. He has started 21 Premier League games this season, and played in 24
league games in total
. He is now a full England international, and after his impressive performances in the Champions League have seen him receive plaudits from some of the world's best players.
Ben Foster
The 27 year old had big shoes to fill after signing from Manchester United last summer. He has been the back bone of the Birmingham side, playing in all 26 league games this season. He has kept 8
clean sheets this season
, and can expect to be tested at Wembley by this strong attacking side.
Craig Gardner
The 24 year old centre midfielder scored the winner in the semi-final win over West Ham, sending the Blues to Wembley. He has been a revelation for the midlands club since joining from rivals Aston Villa a year ago, and has chipped in with
5 goals this season
.
Probable Line-ups
Arsenal: 4-2-3-1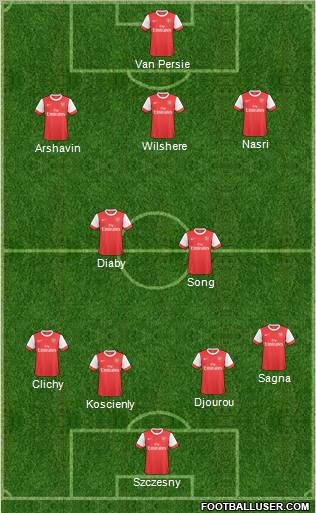 Birmingham City: 4-4-2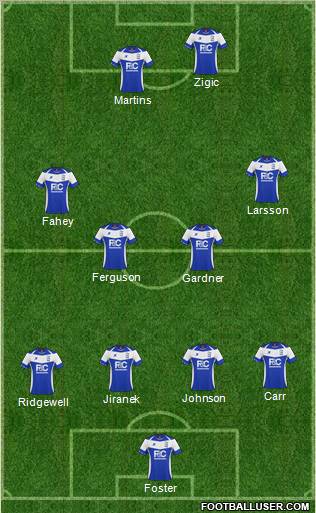 Let us know who you think will win the Carling Cup final by casting your vote in our poll