Group D
Ghana right-back John Paintsil with his nations flag
Best finish: Winners 1963, 1965, 1978, 1982
Key Man: Asamoah Gyan
Who else but Baby Jet!? Ghana's undoubted star man is one of the biggest characters on and off the field in African football. Gyan now plays in the UAE, where he has been on top form scoring 12 goals in 10 appearances.
The 26 year old has 27 goals in 54 appearances for Ghana, and proved himself as one of the most coveted strikers in the world, after his superb performances at World Cup 2010, and more recently at Wembley, scoring an excellent goal in the 1-1 draw with England. He could lead Ghana to glory again, along with the Ayew brothers, and an array of hard working technical players, the pre-tournament favourites tag is well deserved.
Coach: Goran Stevanovic
He took over from fellow Serb Milovan Rajevac in January last year, and navigated Ghana undefeated to the top of Group I. The 45 year old has previous experience managing in his native Serbia with one its most famous clubs; Partizan.
Qualification process: Group I Winner
Previous appearances: 17
Fixtures:
Vs. Botswana – 24/01/12
Vs. Mali – 28/01/12
Vs. Guinea – 1/02/12
Botswana star Dipsey Selolwane
Best finish: First time qualifiers
Key Man: Dipsey Selolwane
Botswana's all time top goal scorer with 15 goals from 35 appearances. The versatile 33 year old, can play central midfield, or as a striker where he is expected to start for the side nicknamed "The Zebra's".
Coach: Stanley Tshosane
The 54 year old was named CAF African Coach of the Year thanks to his achievements in getting relative minnows into the African Nations Cup. He has called no fear in his sides approach to the tournament, and is in the mood to cause an upset.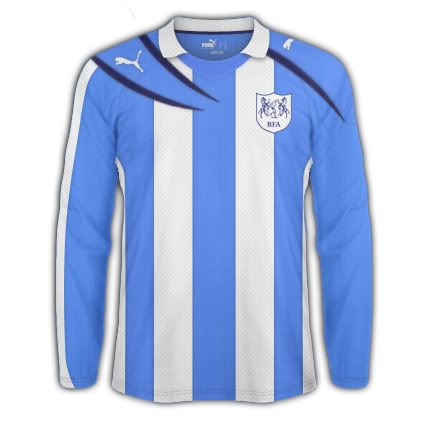 Qualification process: Group K Winner
Previous appearances: 0
Fixtures:
Vs. Ghana – 24/01/12
Vs. Guinea – 28/01/12
Vs. Mali – 01/02/12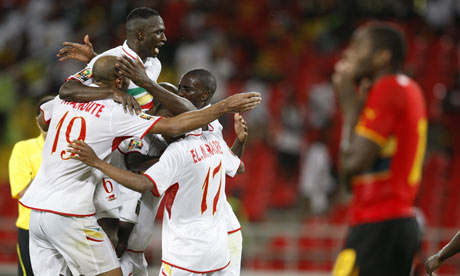 Mali players celebrate coming from 4-0 down to draw 4-4 with Angola
Best finish: Runners-Up 1972
Key Man: Modibo Maiga
The Sochaux forward has well and truly put himself in the shop window, after pining for a move to Premiership side Newcastle, which eventually fell through, will use this as a chance to showcase his talent with the option to make a summer transfer. The £7 million rated forward can play wide left or centre forward has 4 goals in 12 appearances for his club side this season.
Coach: Alan Giresse
Former French international footballer and member of the Euro 1984 wining side. He spent five years managing in France, before heading into international management with the Georgian national side, Gabon and then taking over the "Eagles" in 2010.
Qualification process: Group A Winner
Previous appearances: 6
Fixtures:
Vs. Guinea – 24/01/12
Vs. Ghana – 28/01/12
Vs. Botswana – 01/02/12
Captain Pascal Feindouno set to show his abilities to find a new club
Best finish: Runners-Up 1976
Key Man: Pascal Feindouno
The 30 year old forward was in the headlines recently due to his club side Sion being deducted 36 points due signing six ineligible players due to a transfer embargo set on the club, which he was one of. He has subsequently been released, is a free agent and this is a chance to find himself a new club. He has 21 goals in 55 appearacnes, and is the national team captain.
Coach: Michel Dussuyer
His second stint in charge of the "National Elephants", the 52 year old was a former goalkeeper who spent his whole career playing in France. He was the assistant manager of the Ivory Coast at the 2006 World Cup, and is a former manager of the Benin national team.
Qualification process: Group A Winner
Previous appearances: 6
Fixtures:
Vs. Mali – 24/01/12
Vs. Botswana – 28/01/12
Vs. Ghana – 01/02/12
Remember to follow me on Twitter @RealTlkFootball and don't forget to vote in my poll, let me know who you think will win the tournament.