In recent weeks I have witnessed a few arguments regarding who is indeed the best free kick taker in the world. This months new poll will give you the power to decide. Here's a few of the candidates:

Number 1 - Cristiano Ronaldo - No.9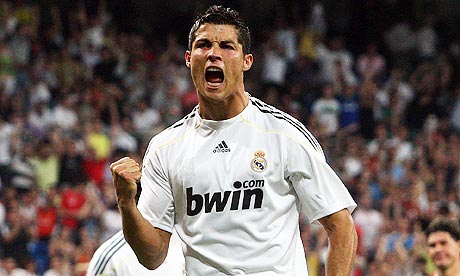 Clubs:
Sporting Lisbon, Manchester United, Real Madrid
Why:
Who doesn't know about the flamboyant winger from Portugal? In the early days, they use to fly over the bar... Now they fly in the back of the net! Technique based on that of Juninho Pernambucano's, its clear Ronaldo still stuns fans with his excellent swerving dipping free kicks. If he gets it right, 9 times out of 10, it works.




Number 2: Roberto Carlos - No.3
Clubs: Inter Milan, Real Madrid, Fenerbache
Why: The man with one of the most powerful left foots in football. Known for "that freekick" against France in 1997, Carlos has scored some great free kicks based on pure power, so much so he cannot be exempt from the list.



Number 3: Andrea Pirlo - No.20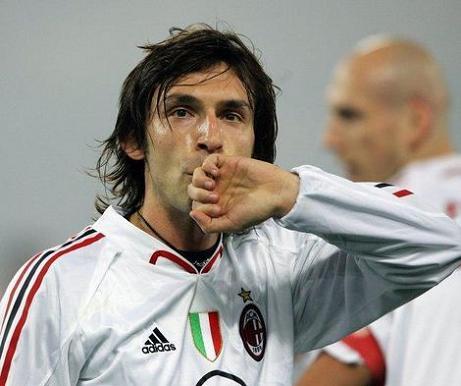 Clubs: Brescia, Inter Milan, Reggina, AC Milan
Why: Not renowned for his goal scoring ability, the creative defensive midfield playmaker has established himself as one of the best set piece takers in the World. However ever opposition player takes a deep breath once the Italian maestro steps up to the plate. Pirlo has excellent accuracy and generates a lot of power and swerve on the ball causing all sorts of problems for goalkeepers.



Number 4: Juninho Pernambucano - No.8
Clubs: Sport Recife, Vasco da Gama, Lyon, Al-Gharafa
Why: In my opinion the best freekick taker in the history of the game. The Brazilian has the best free kicks I've ever seen. Period. He can shot from any angle, while generating excellent power, finesse and curl on the ball. The attacking midfielder has scored stunners against the likes of Barcelona, Real Madrid and even at International level. Juninho hits the ball directly in the center and generates the "swerve" which the likes of Ronaldo and Drogba use today and gave goalkeepers nightmares. Let the video do the talking!
Here is the URL for the best video available, however these two video's definately do the star justice:



Number 5: David Beckham - No.23
Clubs: Manchester United, Real Madrid, LA Galaxy, AC Milan
Why: Why? a silly question really! The former England captain has played at the highest level all throughout his career, and scored a number of excellent goals. The midfielders free kicks are known for his winding up motion and generation amazing curl and accuracy. Whether it be in Italy, England, Spain or even America, Beckham delivers.
Let me know who you think is the greatest. Also let me know if you agree with the list by voting on the poll on the right hand side